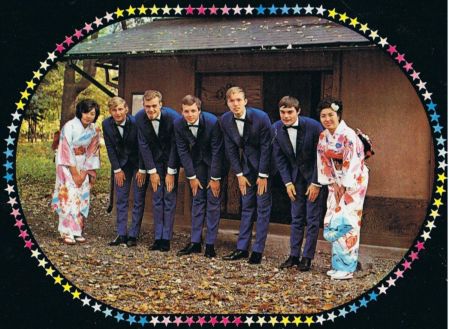 Peter with The Spotnicks in Japan 1966. Photo: Roland Ferneborg
(Björn Thelin, Bo Winberg, Peter Winsnes, Bob Lander and Jimmy Nicol) 
Welcome to PETER WINSNES !
We can all continue to meet  
in the nostalgic concert
with the Spotnicks in 
Uddevalla December 07 2016
and listen to

White Christmas, Blue Christmas,
St Claus is back in town and Silent night.
Take good care of yourself and

each other !

During rainy days watch some of my videos
under 
Look & Listen 
and on 
YouTube
. 
Please, use a pair of good earphones for best sound !!!
Yours truly !
Peter