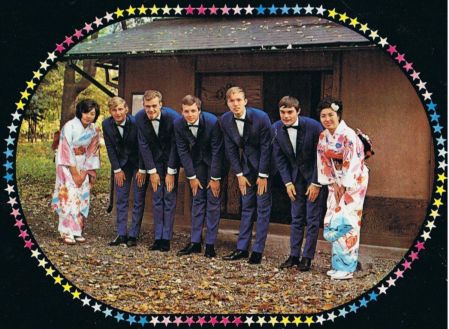 Peter with The Spotnicks in Japan 1966. Photo: Roland Ferneborg
(Björn Thelin, Bo Winberg, Peter Winsnes, Bob Lander and Jimmy Nicol) 
Welcome to PETER WINSNES !
Dear friends ! 
Wintertime has come but still
it is like swedish summer


.
During rainy days watch some of my videos
under
Look & Listen 
and on
YouTube
. 
Please, use a pair of good earphones for best sound !!!
Take good care of yourself  and each other !

Yours truly !
Peter